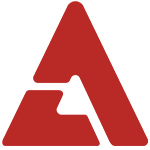 Songstress Hwayobi is back with a song for the MBC drama 'When A Man Loves' OST!

'When A Man Loves' has recruited a talented lineup of singer for their OST including Baek Ah Yeon, Jung Dong Ha, and now Hwayobi who sings the R&B song, "Where It Used To Be", for the drama.

The song portrays the love and hurt of Seo Mi Do (Shin Se Kyung) and Han Tae Sang (Song Seung Hun)'s relationship and there's no one better to sing it than the 'R&B queen' of K-pop, Hwayobi. The song is composed by hitmaking OST composer Oh Joon Sung and written by Kim Yoo Kyung.

Check it out below along with an MV containing scenes from the drama.