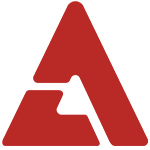 It's the start of another week in K-drama land, and MBC's 'Book of the House of Gu' has been the drama to tune in for on Monday nights by achieving its highest viewer ratings to date.

According to AGB Nielsen Media Research, the April 29th broadcast of 'Book of the House of Gu' achieved its highest viewer rating to date with 16.3%, which is a 0.5% increase from its previous viewer rating of 15.8%.

Meanwhile, KBS 2TV's 'God of the Workplace' and SBS' 'All About My Romance' achieved a 13.5% and 8.2% viewer rating, respectively.

With MBC dramas 'Book of the House of Gu' and 'When A Man Loves' dominating the weekday time slots, KBS and SBS will need some serious catching up to do.

Which Monday-Tuesday drama are you tuning in for?