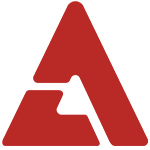 B.A.P sold out all 10,000 seats to their US tour within an hour!

The boys had 2,500 tickets available in four cities: Los Angeles, San Francisco, Washington DC, and New York, and they sold out all the tickets within an hour! The boys set a new milestone as they're embarking on a world tour after debuting just only a year and 2 months ago. When they first announced the concert locations and dates, fans had prepared themselves for an intense fight for tickets.

The tickets went on sale on April 6 at 12:00 PM local time. The tickets were sold on 3 different sites, freezing out the various servers because so many people tried to purchase the tickets. VIP seats were sold out within 5 minutes, and some fans wanted the tickets so much they offered up over 4 times the amount of the regular price. Some even started petitions for B.A.P to move to even larger venues.

Are you ready to see B.A.P near you?