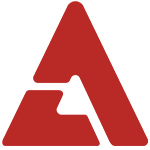 Actor Kim Soo Hyun spoke up about the subject of marriage.

On April 30, he attended the showcase for the movie 'Secretly and Greatly' in Seoul along with director Jang Chul Soo, original author HUN, and fellow actors Park Ki Woong and Lee Hyun Woo.

On this day, Kim Soo Hyun fielded a question asking him at what age he would like to get married. He answered, "When I was 24 I was so focused on how I would live, my work, and planning out my life that I thought I would get married at 36 or 37 but I don't think that will happen now."

He continues, "Things are getting pushed back a little more so I think I would have to get married at 41.  When I'm 41 I would like to marry a girl that is 21," drawing attention for his shocking comment.

The movie 'Secretly and Greatly' is about three handsome North Korean spies who try to live a normal life in South Korea. Won Ryu Hwan (played by Kim Soo Hyun) is a top elite agent from North Korea, Lee Hae Rang (played by Park Ki Woong) is the son of a top executive from North Korea, and Lee Hae Jin (played by Lee Hyun Woo) is the youngest spy from the North sent to the South  The three are characterized as an idiot in a small town, an aspiring singer, and a high school student. After 2 years, they secretly carry out the mission assigned to them by the North.  Director Jang Chul Soo, who turned a different web comic, 'The Full Story of Kim Bok Nam's Murder' into a movie will also take the director's seat for this film.

The movie is set to be released in theaters on June 5.