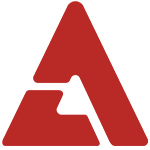 Actress Han Ye Seul caught eyes as she channeled Lady Gaga for 'ELLE' magazine.

Han Ye Seul teamed up with Lady Gaga's stylist Nicola Formichetti for the pictorial, and with his help, the actress went through quite a transformation, becoming a blonde and donning strong, dark eye makeup. She looked even more like a superstar with her statement jewelry from her endorsed brand 'Didier Dubot'.

When asked if she had any interest in pursuing fashion design in the future, Han Ye Seul shared, "If I receive the opportunity to combine my know-hows and career to take part in a collaboration like that, I would definitely want to do it."

Her full pictorial is available in the May issue of 'ELLE'.