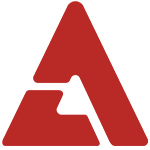 Fan anticipation for 
ZE:A
's much-heralded subunit,
ZE:A5
, has been steadily building over the past few days, with the members releasing a video teaser from "
The Day We Broke Up
" as well as a preview reel for the songs on their first mini-album.
Recently, the ZE:A members held a fan showcase where they released something further to whet their fans' appetites even more in the form of a single frame from their new music video.
Posted to their official Twitter account, the boys said,
"Holding the ZE:A_FIVE showcase!! The album will be released tomorrow so please show it lots of love♥♥ Revealing a scene from the music video, unveiled early at the showcase!!"
The scene shows the ZE:A5 members casually lounging on the back of a farmer's truck, surrounded by bales of hay and giving off a country vibe, accentuated by a drum set and a classic guitar.
ZE:A5's full album will be released later today - keep your eyes peeled on
allkpop
!