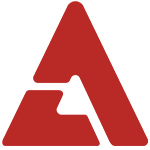 Will Suzy be able to maintain her title as the 'nation's first love' while playing a rough-on-the-edges martial arts instructor in the new drama 'Book of the House of Gu'? Well, the still cuts say it's a yes!

You might recognize the scenes pictured through the drama's trailer, but to give fans an even better look at Suzy's transformation, the drama team has revealed some up close still cuts from the scenes.

PD Park Tae Young commented, "Suzy is the perfect person to play the martial arts instructor Dam Yuh Wool who is cooler and more skilled in martial arts than any guy. Please look forward to Suzy's try at her first historical genre drama and martial arts."

The fantasy-historical drama takes place during the Joseon Dynasty and portrays the love and hate relationship of male Gumiho or nine-tailed fox Choi Kang Chi (Lee Seung Gi) and martial arts instructor Dam Yuh Wool (Suzy).

Wait a little longer until its premiere on April 8th!