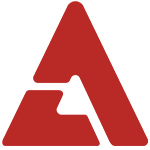 miss A's Fei could be looking at some competition from Jisook. The Rainbow member showed off her cooking skills on the latest episode of 'Porridge Making Woman Undying Man'.

On the March 5th broadcast, Jisook tried her hand at Spanish food with HaHa's mother on the show. The idol is already known to be a great cook, and she was perfectly fine cooking side-by-side with HaHa's mother despite using only all-natural ingredients and traditional methods.

Jisook said, "I'm good with boodae stew and spicy braised chicken. I like cooking, so I like making food for anyone. I enjoy making people happy." When asked if she's ever cooked for a boyfriend, she shyly replied, "I don't have one right now, but I did when I had one before."

Is it possible Jisook could be the next idol on 'Master Chef Korea Celebrity'?!