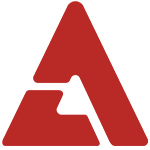 'Laws of the Jungle 3', even despite having been embroiled in a controversy for being exaggerated in terms of content, has once again topped the Friday time slot as #1 in viewer ratings.

According to AGB Nielsen Media Research on the 2nd, the March 1st broadcast of 'Laws of the Jungle's Amazon special finished off with a 15.2% viewer rating which was a decrease of 1.6% from its previous episode. The viewer ratings for the show have been dropping, but it is still leagues ahead of its competition.

In this episode, Kim Byung Man, Noh Woo Jin, Park Jung Chul, Choo Sung Hoon, Park Sol Mi, and MBLAQ's Mir finished off their Amazon trip by spending their last night at the Galápagos Islands. Park Sol Mi also wrote a touching farewell letter to the members of the 'Kim Byung Man tribe', ringing the hearts of each member.

Meanwhile, the latest broadcast of MBC's 'Birth of A Great Star 3' revealed its final winner but still achieved a lackluster viewer rating of 7.5%, and KBS's 'VJ Special Forces' recorded 10.6%.

Next week's episode of 'Laws of the Jungle' will feature guests Park Bo Young, whose CEO sparked the whole controversy surrounding the show, and actor  Jung Suk Won, for a trip to New Zealand; so, it remains to be seen whether the show will be able to hold on to its ratings.