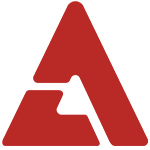 Wonder Girls' Yubin will be making her acting debut in OCN's new drama 'The Virus'. Following Sohee, she is the second member of the Wonder Girls to cross into acting.

'The Virus' is produced by OCN, who also released 'The God of Quiz' and 'Vampire Prosecutor', and will be a 10-episode mystery thriller mini series. The show will revolve around the struggle against a lethal mutant virus that has a 100% mortality rate and the people who try to fight and survive through the crisis. The main character will be played by Um Ki Jun.

Yubin will play an IT specialist in the task force who tries to combat the contagion. Her character is a genius who was a hacker and can extract computer information quickly. The Wonder Girls member made a few appearances in sitcoms, and now fans are anticipating her dramatic acting chops.

Alongside Yubin and Um Ki Jun, 'The Virus' will also star Lee Ki Woo, Hyun Woo, Park Min Woo, Lee So Jung, and others. The drama will begin airing in March.