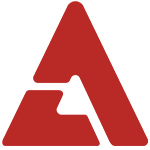 Wonder Girls' Sun will be leaving for Canada on the 7th.

The leader of Wonder Girls will be heading to Montreal, Canada on the 7th, and she will be temporarily halting her activities. A representative from JYP Entertainment stated, "On the morning of the 7th, she will be leaving to Montreal, Canada, with her husband James Park. She will be spending her newlywed days at the house there. There's a chance she could come back temporarily to Korea in May. The Wonder Girls members will be focusing on their individual activities for now. We're discussing when Sun will be returning for group activities. As we said before Sun got married, it's not that Sun is leaving the group, but that she is focusing on her marriage for the time being."

The Wonder Girls recently performed as a full group at the 2013 Pyeongchang Winter Special Olympics closing stage, and the rest of the girls will be focusing on their solo activities.