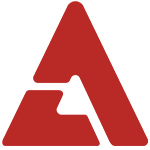 World sensation Psy will be visiting Turkey for the first time.

YG Entertainment revealed, "Psy will arrive in Turkey on February 20th. On the 21st to the 22nd, he will be participating in Istanbul's festival 'Istanbul Blue Night' as well as holding a press conference and appearing on a TV broadcast."

Psy's "Gangnam Style" was extremely popular in Turkey according to the end of last year's statistics on YouTube. The country ranked fourth in terms of where the MV was most popular after the United States, Thailand, and South Korea.

Psy also informed his fans about his upcoming visit via Twitter:

Excited to see my fans in Turkey for Istanbul Blue Night and Yeteneksizsiniz Turkiye next week!

— PSY (@psy_oppa) February 15, 2013
His agency explained, "
Psy is visiting Turkey for the first time, but we have heard that the response from the public has been extremely positive. He will bring a festive mood to 'Istanbul Blue Night' with his upbeat song 'Gangnam Style'
."
After finishing his business in Turkey, he will be returning to Korea on February 24th to perform at President 
Park Geun Hye
's Presidential Inauguration Ceremony on the 25th. He'll also be attending the '
Future Music Festival
' in Australia next month.