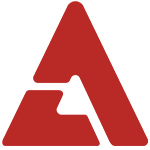 Remember in 2011 when Nichkhun was cast in the film adaptation of the popular drama, 'Ouran High School Host Club'?

Well, the Japanese version of the movie was released last year in March, but the movie will finally be released in Korea on March 14th - White Day! Nichkhun plays the older brother of Michelle, an international student played by AKB48's Shinoda Mariko. His character is the president of Singapore's leading corporation, and he wears a a business suit for the entire film, giving 2PM fans some suit eye candy.

Nichkhun speaks in both Japanese and English in the movie, and he's the first 2PM member to star in a Japanese film as well. The movie is very fittingly going to be released on White Day, so single Hottests can spend some time with Nichkhun if they get a little lonely.

Check out the trailer below!