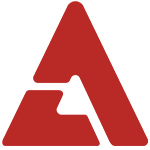 What's Lee Joon been up to lately?

He's been pretty much away from the spotlight, especially after the entire 'We Got Married' fiasco. He wasn't even present at the 'Idol Star Athletics Championship', most likely because he was way too busy filming 'Iris 2' and his movie 'An Actor is an Actor'. Even as fans waited desperately to see him on 'Iris 2', he has yet to appear in the first four episodes.

Thankfully, a photo he took with 'An Actor is an Actor' co-star Ma Dong Suk recently surfaced online. In the photo, he looks like he's lost some weight, but he's smiling happily in the camera. Hopefully, he can get some rest before returning to his fans once again.

Additionally, according to the preview for the next episode of 'Iris 2', it appears Lee Joon will finally be making his long awaited appearance on the action drama.