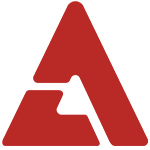 The highly anticipated SBS drama 'Wind Blows in Winter' has released a new still cut, this time featuring Kim Bum and A Pink's Eunji!

The friendly snapshot showed the two looking like siblings with their arms around each other, while impressing the staff with their cheerful attitudes and respectful mannerisms.

A representative revealed, "The laughter of the two on the cold and tough set is giving us a lot of energy. Kim Bum and Eunji, as the maknaes on set, politely show their manners and make the atmosphere sweet. Upon seeing the way they act, you can't help but to smile. Because of them, we are always filming peacefully."

Catch the premiere of the drama starring these two stars along with main leads, Jo In Sung and Song Hye Kyo, on February 13th!