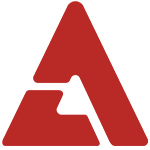 YG Entertainment has finally eased up on the frustrating teasers! After the first two photos of Lee Hi that revealed frustratingly little and left us even more confused, the third photo comes as a bit of relief since it turns out the rookie will indeed be sticking to her release date!

It turns out the talented rookie will actually even be ahead of the originally mentioned date of March 7th, by coming back with a pre-release titled "Turn It Up" on March 1st!

So now that the March 1st date and the "single" mentioned in the first two teasers have lined up, it leads us to wonder if Lee Hi will be following the trend by releasing a mini on March 7th, and then an album on March 21st?

However, three releases in one month from this agency is hard to imagine, so we'll have to keep our fingers crossed to see if our predictions hold true! Meanwhile, stay tuned for more updates that will be unraveled in the coming days!