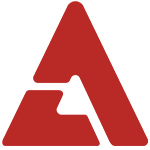 C-CLOWN's Ray and Maru are graduating!

Both boys will be attending their schools' graduations on the 7th KST - Ray, born in 1994, will be graduating from high school, and Maru, born in 1997, will be graduating from middle school.

C-CLOWN's label stated, "Ray and Maru are disappointed because they haven't been able to attend many school activities while they were preparing to debut and when they debuted. They're very thankful to the teachers and friends who understood and supported their promotions. C-CLOWN is currently resting from official promotions, and Ray and Maru wanted to meet their friends and teachers to look back on their memories. We've adjusted their photo shoot schedule, so they can attend their graduations."

Ray commented, "It hasn't really hit me yet, but I think it will when I say my goodbyes at the graduation. I feel good, and I'm nervous about becoming an adult." Maru added, "I'm sad because I haven't been able to live school life much. In high school, I'm going to work hard, so I can be satisfied in both music and school activities."

Ray will be going to Jangan University with his groupmate Siwoo, while Maru will be going to Heungduk High School in Chungjoo. The boys are currently working on their new album.

Congratulations to Ray and Maru!