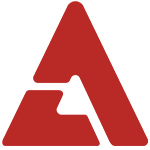 One of the big stories on allkpop the last few days was about the project group MFBTY featuring hip-hop royalty Yoon Mi Rae and Tiger JK with frequent collaborator/Drunken Tiger member Bizzy.

Hip-hop has come a long way in K-pop and while it's mainstream now, not too long ago listening to Korean rap was something very new (and sometimes very weird). Unlike its pop counterpart, Korean rap is slow to get any real attention from outside of Korea because it's hard to understand. The basis for rap and hip-hop is language not necessarily a fun dance or cool fashion statement that can engage a person who doesn't understand the language. However, while Korean hip-hop might have some ways to go before being fully recognized, there have always been some very good songs representing that genre from back in the day. With that in mind, today's Way Back Wednesday will look at some of favorite hip-hop songs from years past. I'm sure I've missed a lot actually because I'm not an expert in the field but I think this a good representation of where Korean hip-hop has come from and a little sample of where it's going.


Seotaiji and Boys - I Know
While they weren't the first group to incorporate hip-hop influences into their music,
Seo Taiji and Boys
were certainly the first to really introduce it to the masses and make it the centerpiece of their music. No other song defined the changing styles of K-pop like "
I Know
". As their debut single, "I Know" still stands to be one of the pioneer tracks for K-Pop that helped set a blueprint for idols today.
DJ DOC - Murphy's Law
DJ DOC
is without question pioneers in Korean hip-hop combining colorful lyrics with rap skills and becoming huge, commercial successes. They haven't performed much recently following some trouble with a former member but they have been hard at work in the studio preparing for their 20th Anniversary album. Quite an accomplishment for a truly remarkable group.
Kim Jin Pyo - I Love You and Think of You
Most people will know
Kim Jin Pyo
as one half (and often the lesser known half) of the group
Panic
. What they may not realize is that this guy was one of the first, if not the first, to release an album that was totally rap based and this song was one of the best rap songs of that era. The beat and the sound is so addictive and honestly, when I was looking up music videos for this column, I probably repeated this song about five times before I had to move on. He can also be heard recently on track from
PSY's
6th album (the one with "
Gangnam Style
") called "
Year of '77
" also featuring
Leessang
.
H.O.T. - Warrior's Descendant
The debut song of legendary group
H.O.T.
Just earlier in the year (1996), Seotaiji and Boys tried their hand at gangster rap by releasing "
Come Back Home
" and to capitalize on this trend, H.O.T. debuted with the gangster rap style of "
Warrior's Descendant"
. This is quite a departure to their cute image from "
Candy
" which brought them to superstardom but this song is the one that introduced H.O.T. to the world. Listening to it now, it still sounds pretty fresh.
Jinusean - Tell Me
The hip-hop duo was the first successful group out of a young
YG Entertainment
and took hip-hop to the next level by making it more accessible to mainstream audiences. They scored their breakout hit with this song teaming with sexy siren
Uhm Jung Hwa
in what has become their signature song.
1TYM - 1TYM
Jinusean
was a stepping stone for many of
YG's
future groups and the first example is
1TYM
. The rapping foursome was the first of a new generation of hip-hop stars in K-pop and blended idol qualities with the hip-hop sound. They were young, fun, and brought tons of swagger making them one of the most popular groups of that time.
Honey Family - Let's Do it Together
Before there was
Leessang
,
Gary
and
Gil
were members of an early hip-hop group known as
Honey Family
. The group was a jumping off point for many of today's stars but back in the day, they would create hits of their own that still last today. The group is still around today in a new iteration but it was this classic song that I think of when I hear the name. By the way, this video is awesome.
Cho PD - Inside the Story
This was the first Korean rap that I remember that was pretty much filled with Korean curse words. Not that you need cursing to be real but the guy was actually talking like a real person and wasn't holding anything back. As a matter of fact, I think every song on his first album '
In Stardom
' has one of those under 19 bans on them. He combined that rawness with some great lyrical skills and this was his first single off that infamous debut album.
Drunken Tiger - Good Life
You can't talk about hip-hop in Korea and leave off one one of its most influential groups,
Drunken Tiger
. Most people know the story of the aforementioned
Tiger JK
and his love of rap after he moved from Korea over to the States (and famously attending high school with
Angelina Jolie
). He brought a passion and style of hip-hop back to Korea teaming with partner
DJ Shine
to take the K-pop world by storm. I'll be honest, when I first heard their music, I wasn't a huge fan. But the more I listened, the more I became hooked and really started getting into his other tracks and that was that. I was a fan.
MC Sniper - BK Love
There are a few other
MC Sniper
tracks I like more ("
Better Than Yesterday
" is amazing) but they didn't really fit the spirit of the column to stick to things from back in the day but luckily, he had some other classics like this song from his first album which fans might recognize from the movie '
Windstruck
'. Many consider MC Sniper the best rapper in Korea and while you won't necessarily get an argument from me, I'd rather focus on the music than argue about who's the best.
Epik High - Fly
The reason I wanted to include
Epik High
is because this group is a good measure of where hip-hop is heading in Korea.
Tablo
,
Mithra Jin
, and
DJ Tukutz
have developed a very distinct, some would say somber style and have been incorporating new sounds like electronic dance music into their hip-hop base. This was their first song that received any commercial success and was the start of a successful and unfortunately controversial career.
Big Bang - Lies
As I do very often, I'm going to break a rule that I just stated by ending with a song released just six years ago. Can you believe that it's already been 6 years since "Lies" was released? Not only was it turning point for their careers, but it was also a turning point in K-Pop. It's no secret that Hip Hop artists are a minority in Korea, but it was even more so back in 2007. With most of their releases ignored by Korean audiences, it seemed pretty hopeless for Big Bang to gain any sort of grip on the K-Pop market. "Lies" offered a refreshing sound blended rap, asian ballad and house music in one sad, yet energetic track. And with this song, we saw innovation in Hip Hop in Korea, which shaped the genre as we know it today.
So, those are some of my favorite hip-hop songs from the past, but I would love to hear about the ones I missed. Let us know in the comments below.