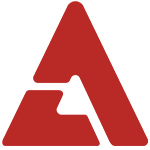 Tiger JK will be trying his hand at acting in a movie for the first time.

He will be playing the street rocker Pil Hong in the movie 'Trip Around The World', set to be released in February this year. The character Pil Hong is a rocker with shaggy hair, large sunglasses, a long trench coat and leather gloves, giving off an impression that he is hard to approach. However, he turns out to be a warm character who will go out of his way to help the two main characters find their way.

Even though it was his first time acting in a movie, Tiger JK pulled everything off naturally, from scenes where he sang with a guitar to the action scenes.

Tiger JK said, "I really liked the script. I think it's a warm movie that everyone needs right now, so I was thankful when I chose the role. I was stressed at first because I thought I might cause a disturbance to others in the movie, but now I am in love with acting. Movies have become another goal in my life."