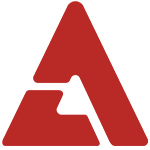 On the January 28th episode of SBS' Healing Camp', actor Lee Jun Ki featured as a guest and revealed he was once betrayed by a close confidant who ended up stealing part of his earnings.

Lee Jun Ki opened up about the incident and revealed, "It was partly my fault too. I earned so much money at the blink-of-an-eye that I had no real economic sense. I let someone I trust take care of it and thought he would take good care of everything, but after reviewing it several years later, the money I thought I made was gone. I was shocked at first."

Lee Jun Ki continued, "He said to me, 'I made you into who you are today so weren't you going to give me this much money as severance pay?' He became someone totally different and I had a few lawsuits with him. Victory was not important to me. It was a bigger issue that I lost someone [I trusted]. It happened right before I entered the military and although I was exploding on the inside, outside I would continue to act in a bright manner and promote actively. Besides close staff members, no one else had knowledge of this."

He also shared, "When I woke up in the mornings, the curtains, punching bag, and sofa were sliced up. It turns out when I was drunk I had taken a knife and left cut marks around the whole house. My body also had cuts. My father visited my house one day because he was worried and was shocked after seeing the scratched up house and sofa. He said my eyes when I'm drunk were like the devil. 'You look like the devil right now. How did you become like this?' My father left the cross and holy water, and placed the statue of Mary in each room. He wanted to protect me at least with the power of God."

MC Lee Kyung Kyu asked, "How did you recover?", to which Lee Jun Ki stated, "Honestly there is no specific method and you just have to endure it. Because it was my fault I kept saying 'it's my fault, it's my fault'. I instinctively realized that in order to heal the pain I received from people, I must also heal through people, and started to recover slowly."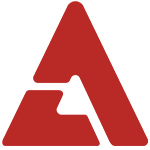 Source & Image: Newsen via Nate