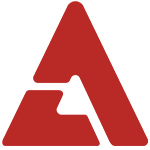 Shinhwa will have you laughing once more as they've once again proven their bond by their ability to decipher each other's handwriting!

In their recent filming of 'Shinhwa Broadcast', the members decided to learn about some of the ways they can cheer others on with the help of experts. During the process, the Shinhwa members decided to write good things about each other and post them up for everyone to see.

The only problem was that when the messages were all displayed, the staff could not make out what was written as the members all proved to have quite terrible handwriting. Although the staff were having problems, the members themselves could easily read all the messages without even trying, and they could tell whose handwriting was whose even without looking at the name.

However, despite their abilities, one member's especially bad handwriting proved to be too difficult for even the other members to read. It turned out that one member was Hyesung, and Eric pointed out, "The other members can't read that. Only Hyesung can".

Check out the full episode when it airs on the 13th!