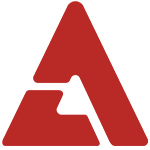 Kwanghee and Yewon will be lending their voices to dub for the animated movie 'Gladiator: The Birth of a Lazy Hero'.

'Gladiator' is about a lazy, uninspired character named Timo who works hard with secret trainer Diana to gain the attention of his first love Lucilla. Kwanghee will be lending his voice for the role of the comical and lazy Timo. Yewon will be voicing Diana, who works her best to make Timo into a gladiator.

Kwanghee said, "I really liked this character after I saw the movie. I really wanted to play him, and I'm happy I was cast for Timo". Yewon commented, "Diana is a really charming character. I'm looking forward to hear how my voice will be on screen."

'Gladiator: The Birth of a Lazy Hero' will open in theaters in Korea next month in February.