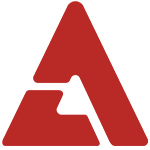 Kim Soo Hyun received the 'Model of the Year Award' at the 10th annual 'TVCF Advertising Award 2012' held at COEX, Seoul on January 29th.

The actor picked up the 'Model of the Year Award' for his bright and healthy image as the endorsement model for top brands. He's given the nation 'Kim Soo Hyun syndrome' following his roles in the hit dramas 'Dream High' and 'The Moon that Embraces the Sun', and his popularity is definitely obvious from the amount of CFs he participated in last year.

Netizens commented, "Congrats on your 'Model of the Year Award'", "He deserves it", "We hope to see more handsome sides of Kim Soo Hyun this year", and more.

Kim Soo Hyun is currently filming for the upcoming movie 'Secret to Greatness', which is set to premiere later this year.