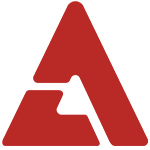 On January 12th, the ladies of Girls' Generation appeared on the "Guerilla Date" segment of KBS2TV's 'Entertainment Relay'.

After their walk through with the crowd on the streets of Hongdae, the ladies retreated from the cold outside to go indoors for an interview.

During the interview, reporter Kim Tae Jin asked the girls, "Since you've been in the industry for 6 years now, you must have a lot of hoobaes (juniors) now?" Jessica responded, "We've never received a CD and we've never received a greeting (from the hoobaes)". Sunny was quick to add, "Because there's 9 of us, I think we're a bit too intimidating for them". The other members agreed and the ladies enjoyed eating the street food including tteokbokki which was picked up earlier by special guerilla team consisting of YoonA, Hyoyeon, Sooyoung, and Taeyeon.

Kim Tae Jin also brought up the subject of "I Got A Boy" achieving #1 on Billboard's World Album Chart and the members gave a short round of applause to the news.