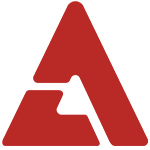 F.T. Island released a teaser for 'The FNC'!

'The FNC' is a magazine that will feature the FNC Entertainment artists such as CNBLUE, F.T. Island, AOA, and Juniel. The magazine will contain interviews and photoshoots from all the FNC Entertainment celebrities. The magazine also comes with a special making-of DVD.

The teaser released earlier today shows snippets of the BTS of the photoshoot of the members, and also features the F.T. Island members pointing at the camera and repeatedly saying, 'The FNC'.

Check out the teaser below!