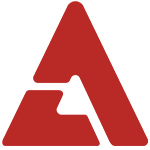 On the January 1st broadcast of KBS2TV's 'Win Win', Lee Young Ja featured as a guest and was surprised by a special video from the late Choi Jin Shil's son and daughter, Hwanhee and Junhee.

Choi Jin Shil's daughter Junhee greeted Lee Young Ja with the message, "Merry Christmas, auntie. Work is tiring and difficult, isn't it? Read my handwritten letter and gain strength. [You don't seem like yourself when you're stressed]. You have a lot of energy, and you're strong. Aunt Lee Young Ja, you know that you're my favorite aunt, right? I love you."

Lee Young Jae then began to tear up as she saw Junhee's drawing of her and stated, "I should be giving them encouragement, but they're giving me encouragement."

Hwanhee also shared, "Because aunt takes care of me and treats me well, I feel like she's my mother. I always get a warm feeling every time I see you. I hope you lose weight and get married this year. I love you, auntie."

Junhee added, "During the sports tournaments, I was happy that my aunt could come in place of my grandmother. I thank you for coming to the tournament even though you were busy."