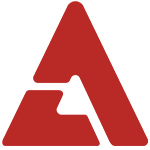 Brand New Music launched the first episode of their reality series 'Brand New LIVE'.

The show features the artists from Brand New Music such as Verbal Jint, Phantom, As One, miss $, and Swings. Brand New Music has decided to launch 'Brand New LIVE' to show the everyday lives of all their talented artists.

The first episode was revealed earlier today through Brand New Music's YouTube channel. The first episode features Verbal Jint losing the lyrics to his 'I'm a Fool', a song he released for free. Phantom was also seen right after coming down from the stage, and Brand New Music's underground artists P-Type and BIZNIZ were shown as well.

Brand New Music said, "We planned 'Brand New LIVE' because we wanted to show the fans a friendlier, everyday image of the artists other than how they look on broadcast and on stage. We wanted the fans to understand and have fun with every moment that's precious. The artists took the videos from their phone themselves, like videos you take on your phone when you want to keep the memory. Whenever we get enough videos, we'll be releasing the episodes, so the releases will be irregular. We hope to see a lot of interest from Brand New Music fans."

Check out the video below!