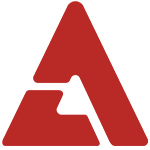 Actress Han Ji Min recently showcased her flawless beauty for 'ELLE's February issue and shared her tips about maintaining her skin during the harsh, cold weather.

Han Ji Min, who is recognized for her porcelain skin, shared, "During the harsh, drying weather these days, I focus on moisture care. I recently started to become more interested in body care, so I always remember to put on body and foot creams."

When asked when she feels the prettiest, the actress stated, "During a filming, I feel the prettiest when a specialist does my hair and makeup. There are times when I tried provocative and sexy concepts for pictorials. Although it's awkward for me to show that side, I enjoy the inner process of finding a new side to myself."

Han Ji Min also revealed that her goal in life is to "always be a sensible person".

The full pictorial is available through the new issue of the magazine.