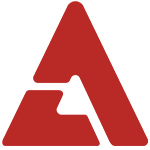 Jun Hyun Moo
,
Park Eun Ji
, and
Hyun Young
are confirmed to be the final guests of
SBS'
talk show '
Go Show
', which will bow out in December.
According to staff members, Jun Hyun Moo and Park Eun Ji will record an episode of 'Go Show' privately on December 11th. On this day, Hyun Young will also appear, marking her first broadcast appearance since giving birth to her daughter. This episode will air at the end of the month.
'Go Show' began production earlier this year in April featuring top actress 
Go Hyun Jung
as a host. Her fresh, unique and honest style differentiated this show from others on television.
The production company for 'Go Show' and Go Hyun Jung's agency
IOK Company
's contract with SBS has completed, and Go Hyun Jung will be going back to full time acting next year.
In related news, 
CNBLUE
recorded an episode of the show on the 4th.