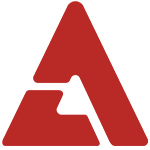 Solbi transformed into a Santa's helper.

On the morning of Christmas eve, Solbi posted on her me2day, "You guys. 2012 Merry Christmas. Everyone have a blessed day. I'm a Santa's helper. Where is my partner Santa? I'll see you guys in Myungdong later" along with the two pictures above.

Solbi posed for the camera in a red Santa outfit and a reindeer headband. Her puckered lips added to the cuteness of the picture.

After seeing her message, the netizens commented, "You have horns on your head!", "Have a merry Christmas", and "Have a good Christmas eve."