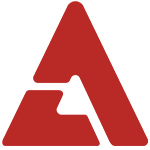 TS Entertainment has confirmed that the members of SECRET minus Zinger will indeed perform at the year-end ceremonies for all three major broadcast stations.

SECRET's camp confirmed, "SECRET will be performing starting with the upcoming 'KBS Gayo Daejaejun' on December 28th, they will also perform at the 'SBS Gayo Daejun' and 'MBC Gayo Daejaejun', taking part in the big three's year-end ceremonies."

Members Hyosung, Sunhwa, and Ji Eun have been confirmed to suffer no major injuries other than minor bruises and scrapes and will be able to carry out their year-end schedules. Meanwhile, Zinger was recently released from the hospital on the 15th after suffering from bruised lungs and fractured ribs and is currently staying at her parents' house in Gyeonggido while continuing to receive additional treatment.

SECRET recently teamed up again with "Magic" producer Shinsadong Tiger for their new single, "Talk That", and unfortunately had to conclude their comeback activities after just one week following their car accident. With the abrupt hiatus, fans are eagerly awaiting SECRET's performances at the upcoming year-end celebrations.