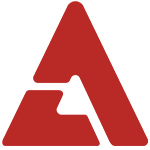 Earlier this year
Pledis Entertainment
announced plans for a seventeen member boy group (tentatively named
Seventeen
). Although they previously estimated the end of this year as the group's debut date, the agency has pushed back the plans for the group's debut to next year. Earlier today fans learned that the group would make their debut in January 2013.
Pledis also revealed that they will not be going the standard route of debuting the group in Korea before advancing overseas, but rather debut a group that is ready to promote in Korea, China, and Japan right from the get-go.
To create anticipation for the group's debut, Pledis has released a pair of teaser videos for a program, 'Seventeen TV' that is designed to introduce the group and its members to the world. The teasers are extremely vague and don't actually show images of any of the members, however there is a clip of at least one member singing and you hear other members talking, to give potential fans an idea of the group's vocal talents.
Watch the quirky, but amusing, teasers below.  What do you think, is seventeen members too much?
Teaser Ver. 1
Teaser Ver 2
Thanks to everyone who sent in this tip!