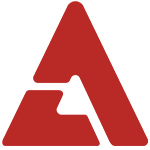 Soloist Moon Hee Jun (and original H.O.T member) has announced that he'll be making his first singing comeback in three years and six months!

According to industry insiders, "Moon Hee Jun will be making a comeback as a singer. He's recently completed filming for his music video and is finalizing the rest of his preparations."

Moon Hee Jun's last album was 'Last Cry' in 2009, so his upcoming January 2013 release will be his first new material in quite a long time. During his hiatus, he's been promoting as a variety show MC on shows like 'Mnet Wide News', 'Immortal Song 2', and more.

His upcoming album is expected to deviate from his rock genre into dance. Ever since his solo debut, his focus has always been on rock, making the change something new for his fans to look forward to. Insiders stated, "He'll be working with a choreography team for some complex dance moves."