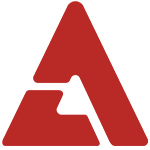 During the December 27th broadcast of KBS 2TV's 'Happy Together 3', former H.O.T. member Moon Hee Jun revealed the secrets to dating in the car, sparking interest with his attention to details.

"During my H.O.T days, we had to date without anyone knowing. So we secretly dated in the car," he began.

Moon Hee Jun shared what went on in the car during these dates, stating, "We would sit in the back seat of the car and make dining tables from the back of the front seats. If you pay a bit more, you can get it where it raises up automatically, it becomes like an airplane flight meal system. I would install a beam projector on the ceiling. If you tint the lighting well, it becomes a movie theater. We would prepare our own meals and share them on animated character plates," revealing how he would plan his secret dates and impress his girlfriends at the time.

But the former idol singer stated that it doesn't all end well as he lamented, "But f you keep doing it for a long time, it gets frustrating. The longest I've dated someone then is one year."