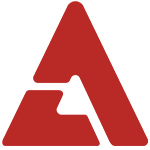 Fans of MBLAQ's Lee Joon have been excited about the reveal of the idol's high school yearbook photo.

The photo, shared on an online community forum, shows a more conservative, clean-cut side of the sexy MBLAQ member. Fans can't stop talking about Lee Joon's twinkling eyes and his still-unchanged good looks.

They commented, "He's so good-looking", "He probably made a couple of girls cry", "Serious handsome guy", "Haet Nim (Oh Yeon Seo) probably fell for him again", and more.

In related news, Lee Joon has been cast as NSS service agent Yoon Si Hyuk in KBS2TV's 'Iris 2'. He'll also be playing the lead role in Director Kim Ki Duk's upcoming film, 'An Actor is an Actor'.