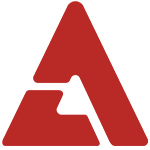 Singers Uhm Jung Hwa and Lee Hyori have decided to have an unofficial fashion battle for the upcoming Presidential election in South Korea.

Uhm Jung Hwa posted to Twitter on December 12th, "I'm currently filming in Busan, but our movie staff members are turning in their absentee ballots tomorrow. We must vote! Must!"

Lee Hyori, who saw the tweet, responded, "Unni, can I look forward to your 'voting fashion'?" Uhm Jung Hwa then suggested, "Let's bet who'll be more sexy! Sexy or not sexy!" The younger singer agreed, "Sure~ [Whoever loses pays] 10,000 Won ($9.31 USD)."

Netizens commented, "I guess fashionistas take care of their style during voting too", "Please post a photo of who wins", "Awesome style, awesome idea", and more.

In related news, South Korea will hold its Presidential election on the 19th.