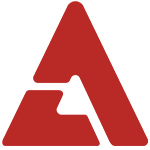 JYJ's Jaejoong proved his unchanging popularity in Japan.

Jaejoong's DVD 'Jaejoong in 'Protect the Boss' Special Making' ranked 3rd on the Oricon DVD Weekly Chart. The DVDs went on pre-sale back in July, and ranked at #1 for presales on HMV, Amazon, and Rakuten.

The DVD contains various videos from 'Protect the Boss', including an in depth look behind the filming set, Jaejoong practicing the script, and the press conference with Jaejoong's narration.

A representative said, "This result was pleasantly surprising because Jaejoong hasn't been active in Japan for nearly 3 years, and this is a making DVD rather than a new song or a concert DVD."

Congratulations to Jaejoong.