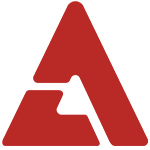 Actress Han Hye Jin recently donated a water well to impoverished families in Tanzania, Africa.

The actress witnessed firsthand how the starving residents of the poverty stricken area had to travel for over five hours to obtain clean water during her stay doing volunteer work. Han Hye Jin was so touched by this that she gifted the families in the area with a well to access clean water. She also planted 500 tree seeds with the local children.

Despite Tanzania's economic growth in recent years, 90% of its citizens live in poverty and 30% of children don't live past the age of 5. The country is also experiencing widespread drought and famine.

Han Hye Jin commented, "There is no worse reality than knowing that people are starving and thirsty... This is a country that is thirsty for everything," expressing how she felt during her experience as a volunteer.

Tune in for the touching unveiling of the water well on KBS' 'Road For Hope' on the 8th.