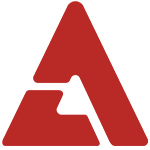 Girls' Generation's Yuri and SHINee's Minho coupled together to put on a hot performance.

On December 31st, Yuri and Minho performed at the '2012 SBS Drama Awards'.

Yuri took the stage in a dress that revealed her back, waist, and legs. She flaunted her toned body and grabbed the viewers' attention.

Yuri and Minho heated up the dance floor with their flawless couple's dance. Yuri's showed off her charms with the choreography and matching alluring expressions. Minho also showed off his sexy manly charms and stole the hearts of the noona fans.

Check out their performance below!