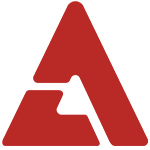 The country of Girls' Generation took over the popularity map for 2013.

A map previewing the popularity of major girl groups in 2013 was recently uploaded on an online community board which has sparked some debate. The land of each girl group country was based on their achievement for 2012 and projections in 2013.

Girl's Generation had the largest country and took over most of the map. Not only so, but they even had a section for subgroup Taetiseo. Labelmates f(x) also took up a large portion of the map. Despite being a solo act, IU also enjoyed a large country.

The countries closest in size to the top included KARA, SISTAR, and 2NE1.

After School, 4minute, Brown Eyed Girls, Girl's Day, A Pink, Crayon Pop, Dal Shabet, and Rainbow showed up on the map as well. miss A also had a significant portion, but Suzy had a large part by herself. The map also showed Wonder Girls and T-ara with significantly less area than before.

Do you think this is accurate?