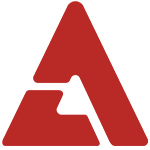 G-Dragon's various hairstyles have been receiving attention due to the similarities to the characters of the popular Japanese anime series, 'Naruto'.

A photo collage was recently uploaded onto an online community site under the title, "G-Dragon's Naruto style", and features his unique hairstyle changes since his debut including his infamous 'seaweed hair' and 'bowl cut' hairstyles. The photos fascinated netizens with the similarities between the hairstyles, facial expressions, and accessories of G-Dragon and the 'Naruto' characters.

His pink hairstyle was compared to the character Sakura, the bowl haircut compared to Rock Lee, up-do compared to Shikamaru, the long blonde bang to the side compared to Ino, the blonde spikes were compared to Naruto, the bowl haircut with side bangs were compared to Hinata, the spiky hair to the side compared to Kakashi, and his red devil horns from "Monster" was compared to Garaa.

In other news, Big Bang will hold their 'Big Bang Alive Galaxy Tour: The Final' in Seoul Olympic Park on January 25th-27th.