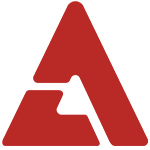 Actor Jang Hyuk impressed staff members with his action scenes on the set of the highly anticipated drama, 'IRIS 2'.

The released photos of Jang Hyuk filming his action scenes showcased his eye-catching charisma which reminded fans of action star Daniel Craig of the '007' series. It was also revealed that the actor continuously received compliments from the 'Die Hard 5' team and staff that were also on set.

Jang Hyuk shared, "Because Jung Yoo Gun is a psychologically intense character, his charm will focus on mind games and changes in emotion. More than just the fantastic action scenes, Yoo Gun's special charms will carry out the captivating story line."

An 'IRIS 2' representative also revealed, "Jang Hyuk analyzes his character exceedingly well and has an affection for the role which shows how he is a skilled and hard-working actor. Jang Hyuk will captivate viewers with his limitless action scenes and overflowing masculine charisma", increasing viewers' anticipation for the sequel.

Tune in for the premiere of 'IRIS 2' on February 13th!