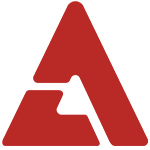 On December 22nd, 2PM performed for a packed crowd of 8,000 at the Venetian Cotai Arena, setting Macau ablaze with their popularity!

The boys captivated Macau upon arrival on the 21st where they were greeted by hundreds of fans upon arrival at the airport. In the afternoon, they met with 300 lucky fans chosen through a lottery for a high touch event followed by a press conference attended by 100 different local media outlets competing for an answer from the boys as they talked about their determination and anticipations.

The excitement vibrated from the scene, where thousands of fans were seen waiting inside and outside the high touch event and concert hall. Fans had begun waiting since the early morning, surprising local officials with the popularity of the group.



As seen above, the concert kicked off to loud cheers from the audience, and the cheers only grew louder as the live performances went on. Colorful placards held up by fans from Korea, Japan, Thailand, and more were seen in the audience.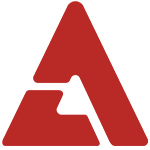 As it was held before Christmas, Nichkhun performed a special Christmas carol for the fans, singing a part of it in Cantonese. Check out his Cantonese skills below:



The members also prepared a surprise birthday for member Taecyeon's birthday, giving him the opportunity to spend it with 8,000 fans. For the encore, the members passed out presents to the audience.



It goes without saying that 2PM impressed the locals and officials, with many calling it the best concert in Macau of 2012.

2PM stated, "We'd like to thank our fans in Macau for giving us such a great gift of love before the 2012 Christmas holiday. With Macau as our last stop, we'll be concluding our 2012 concert tour to prepare for our 2013 tour in Singapore, Guangzhou, the Philippines, and Thailand. We ask for your interest and support."

2PM will be continuing their individual activities upon their return to Korea on the morning of the 23rd.

[gallery]