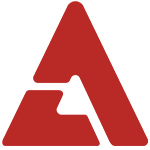 2NE1's CL and singer Sung Si Kyung will be teaming up at the '2012 SBS Gayo Daejun' for an epic joint performance.

On December 26th, YG Entertainmnet confirmed the news, stating, "Sung Si Kyung and CL will be holding a collaboration stage at the upcoming '2012 SBS Gayo Daejun'."

Fans are highly anticipating the collaboration to see how ballad singer Sung Si Kyung's soothing voice will meld with CL's powerful rap. Upon hearing news of the collaboration, they left comments like, "Really anticipating this performance!", "It'll be fun to see him dancing with CL", "I can't wait!", and more.

The '2012 SBS Gayo Daejun' will take place live on December 29th at 8:45PM KST.