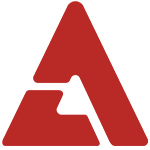 The K-pop world was thrown into a tizzy this past week when singer IU (presumably accidentally) posted an interesting picture of herself with Super Junior member Eunhyuk online (rookie mistake). Even though it was removed shortly after, fans immediately flooded the digital world with speculation and allegations about the nature of their relationship and of course, K-pop chaos ensued. Subsequently, IU's management Loen Entertainment issued a vague and totally pointless apology while SM Entertainment felt that it wasn't necessary to provide any kind of reaction at all. I'm not going to guess what was going on in that picture or what those two kids do on their own time but it is a big scandal nonetheless. But let's face it, this isn't the first time a K-pop star has been embroiled in controversy and it certainly won't be the last.

K-pop, like any other entertainment industry, has had its share of scandal from the mundane to the pretty crazy. This week's Way Back Wednesday will be a look back at some of the scandals that made headlines in days past. I tried to focus on more of the lighter scandals rather than getting too heavy but there are a few on this list that had to be mentioned that are more towards the serious side. For the record, I'm just using information that is freely available on the Internet and information I've heard over the years. Some of these scandals have been substantiated by the parties themselves and others are merely speculation and rumor. But that's never stopped us from caring before so here are just a few that I remember hearing about back in the day but feel free to add your own.


Kim Jong Min Caught with Hyun Young
This isn't that old considering that the couple acknowledged dating since 2006 but it was one of the more amusing (though probably not for those involved) scandals from a fan's perspective. How did
Hyun Young
, the nasal-voiced former model turned variety host start dating
Koyote
member and noted goofball
Kim Jong Min
? Well, it started when the two appeared together on the show '
Heroine 6
' and soon after the sparks flew. The scandal part of it was that the two were caught on a date together in their car and it totally caught them off guard. Unfortunately the couple split up not too long after prior to Kim Jong Min's enlistment but all's well that ends well as Hyun Young is now married and the mother of a baby girl and Kim Jong Min apparently in a relationship as well.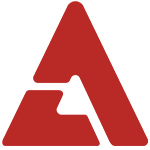 Moon Hee Jun, Kan Mi Yeon, and Crazy Fans
Moon Hee Jun
and
Kan Mi Yeon's
relationship to my knowledge has never been 100% confirmed by either side, however, it's generally accepted that the two dated at some point. The scandalous part wasn't so much that two young people liked each other, the scandal was actually the reaction of the fans. There have always been intense, bordering on crazy fans and back in the day the Internet wasn't readily available for people to unleash their craziness. So anti-fans would send some pretty crazy hate mail. When word got out that Moon Hee Jun and Kan Mi Yeon might in fact be an item, fans sent all kinds of things including one package which included a razor blade, a threatening letter, and a picture of Kan Mi Yeon completely trashed. The scary part is you never know if it's just a pissed off fan or an actual threat.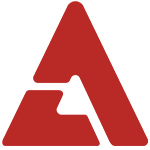 Hyori and Her Various Men
I can't think of another K-pop star whose love life is more dissected than
Lee Hyori
. It's to be expected I guess, she's the icon. She is the standard to which all other female singers will be measured against and she's freaking Lee Hyori. Hyori has done a great job of keeping her love life on a need-to-know basis, meaning, the stuff that we know about for sure are the relationships she publicly acknowledges. Everything else is just speculation and rumors but here are few worth noting:
Hyori and Eun Ji Won
- Both
Fin.K.L
and
Sechkies
were under the same management back in the day and there were talks of the two dating. I think this is more fiction than fact. I'm sure they might have liked each other and maybe did even have something going on but from what I've heard over the years, I don't think it was ever the real deal.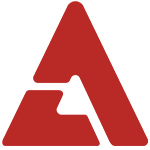 Hyori and Lee Seo Jin
- This rumor tends to lend itself to be more real. Lee Seo Jin is the big-headed actor who has starred in dramas like '
Phoenix
' and '
Damo
' and there was definite proof that the two were dating with pictures of them surfacing holding hands. There was also talks of the couple marrying although I think that was debunked by Hyori's father. One thing to note, Lee Seo Jin has become infamous for breaking up with his most recent known girlfriend actress
Kim Jung Eun
via text message and there's rumors that's how he broke up with Hyori as well. If true, what a horrible guy, he doesn't deserve her.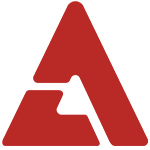 Hyori and Choi Sung Wook
- This one was a doozy.
Choi Sung Wook
was the son of some wealthy billionaire construction tycoon and pictures of Hyori and him together at a swimming pool caused some real waves. Maybe the two are friends but the bikini that Hyori was wearing... that's not what you wear when you swim with friends. That's a "
yeah, I know I'm hot and I'm going to show you
" bikini.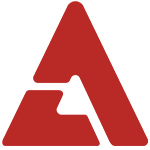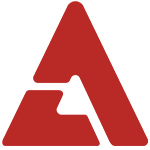 Hyori and Rain
- A perfect example of a rumor that has become an urban legend. The story goes that
Rain
's friend was on a radio talk show and they decided to call Rain, but Rain unbeknownst that he was actually on-air had let slip that he had sex with Hyori the previous night. This happened in the early 2000's and the mystery kind of perpetuated itself for the better part of ten years. But on an episode of the
KBS
show '
Happy Together
' in 2010, Rain and Lee Hyori finally broke the silence and said that this was one rumor that was totally false.
Baek Ji Young Sex Tape
This is one of those scandals that gets into the serious territory but I felt it had to be at least mentioned because of the massive scale of interest this reached. I said in my article on
Baek Ji Young
that this scandal didn't just affect the K-pop world, it literally impacted how society was viewing itself in Korea. I'm not being facetious at all. The tape opened conversations about how a conservative culture like Korea would adapt to also being one of the most wired and technologically forward countries in the world. To overly simplify, it pitted old vs. new and revealed a chasm that already existed. I'm just glad Baek Ji Young found her way back and is now in a loving relationship because she deserves it.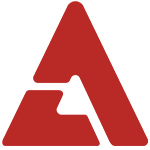 Yoo Seung Jun and the Military
You can't talk about scandal and not talk about this. In 2002
Yoo Seung Jun
was the man and at the height of his popularity when his name came up to be enlisted in the military. Yoo Seung Jun was born in Korea but had lived for an extended period in the United States but previously Yoo had stated his intention to fulfill the mandatory Korean military service. However, before his enlistment, Yoo made the move to become a naturalized U.S. citizen which made him exempt from joining the military. Korea blew up and many people were angry at him, calling him a traitor and a liar. Following the outrage, Yoo was deported from Korea and has not been allowed to re-enter (although he did briefly for his father-in-law's funeral). For many outside of Korea, you may wonder what the big deal is about and rightly so. I didn't truly understand the severity of the actions until I was older. But you see, in Korea, all men are required to serve the military as their duty. Whether they want to or not, you go and serve your country, it's just something you have to do. So when Yoo said he would do it and then backed out, it was a slap in the face and a betrayal to the country and you know how nationalistic Koreans are. I feel bad for the guy, I really do but I can't see anything changing until he publicly acknowledges his actions, apologizes, and asks for forgiveness. If this were the world of
Harry Potter
, he basically committed one of the Unforgivable Curses.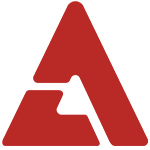 So there you have some of the scandals that entertained us and some that rocked an entire country. As I finish writing this I can already think of like four of five more that I want to add but then we could go on forever. I never thought I would write an article about gossip and celebs but... the shock of IU possibly having a boyfriend has driven me temporarily insane.