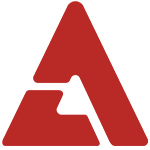 The November 28th episode of 'One Night of TV Entertainment' featured an interview with the father-in-law-to-be of Wonder Girls' Sun.

The staff of the show visited the family home of Sun's fiancee James Park in Canada, where they were greeted warmly by his father. When talking about Sun, he said, "As soon as I saw her, both my wife and I felt that she would become a part of our family."

He also revealed more photos of James Park, and said that he enjoyed watching American football and hockey. He also revealed, "I think they'll be living in Canada for a bit after they get married. Sun, I will accept you without any conditions."