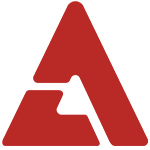 Lee Seung Gi has surpassed Psy to become the most likable CF model for the month of October according to the Advertising Information Center of the Korea Advertisers Association.

The Korea Advertisers Association surveyed 1200 people from the ages of 10 to 59 that live in Seoul and the surrounding area. The survey runs from the 26th to the 28th of each month and asks which endorser that they like the most.

Lee Seung Gi won with 11.39% of the votes for the month of October. For the month of October, Lee Seung Gi featured in 12 CFs. Psy, who was 1st on the survey for September placed 2nd with 10.38% of the votes.

This was the first time since January that Lee Seung Gi was #1 on the survey because he was pushed back by Kim Soo Hyun, Kim Yuna, and Psy. However, he regained the top spot further proving his popularity with the public.

Kim Tae Hee placed third with 5.4%, Son Yeon Jae was fourth with 4.14% and Kim Yuna rounded out the top 5 with 3.22% of the vote.