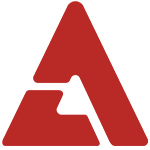 Actor and artist Lee Seung Gi expressed his happiness and fascination at finally guesting on the SBS variety program 'Running Man'.

After being found out during the opening mission - where the cast members were given a mission to find each other - Lee Seung Gi bowed to the audience, welcoming himself back on Sunday evening variety after his departure from KBS's '1 Night 2 Days'.

"After coming on 'X-Man', I think it's been nearly six years. I thought I could never see myself again at a program airing at this time, but here I am. 'Running Man' is very funny and I'm watching it with happiness," he commented.

As a former member of a competing program, Lee Seung Gi mused that it was difficult for him to watch 'Running Man', saying, "Even though it was fun, I couldn't say it out loud."