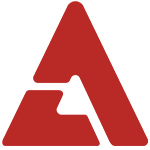 KARA's Hara, 4minute's HyunA, and SISTAR's Hyorin have been chosen to follow the footsteps set by Lee Hyori as beautiful soju models for Lotte Liquor.

Lee Hyori's 5 year run with 'Chum-Churum / Like the First Time' soju recently came to an end, and the three female idols have been chosen to take her place. The three idols recently wrapped up their first shoot for the soju brand last week.

A representative in the entertainment industry said, "Lee Hyori's trademark spot has been filled in by hoobaes. It seems as if this generational shift transitioned smoothly. It's a very representative brand, so once the commercial airs, the results should be impressive."

You can read Lee Hyori's thoughts on finishing her time as the long running endorsement model for Lotte Liquor here.