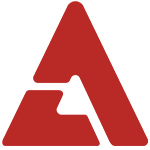 A Pink's Eunji talked about her musical debut.

At the 'Legally Blonde' open practice that took place on November 5th, Eunji said, "I'll work hard so the title of 'musical actress Eunji' isn't embarrassing. It's my first time, but I'm trying my best." Eunji had become an 'acting idol' because of her role in 'Reply 1997', but this is her first foray into the world of musicals. Because she had shown such great acting in her drama, fans are looking forward to her musical activities as well.

Eunji plays the leading role of Elle Woods for 'Legally Blonde' along with Girls' Generation's Jessica and Choi Woo Ri. Eunji revealed, "Whenever Jessica sunbae is at practice, she teaches me the parts that I'm not familiar with. She already participated in this musical once before, so she tells me about the movements she's familiar with. She's been a big help."

The first show of 'Legally Blonde' will open on November 16th, and will continue onto April 2013.